From the point of view of use and application, bulldozers are far less widely used than loaders and excavators, and their market capacity is relatively small. Even before the market reached peaks around 2010, the country's sales volume was only 10,000 units. In 2017, bulldozers sold about 5,700 units a year.

Similarly, the bulldozer manufacturers and models are also relatively small, according to China Construction Machinery Business Network statistics, in 2017, the market to form a sales bulldozer models have more than 100 models, sales of more than 100 Taiwan only 9, so the bulldozer industry Users should not have too much "select phobia".
However, if you really do not know how to choose, please refer to the following suggestions that we made. The following ten models in 2017 accounted for more than 70% of the total sales of the bulldozers market, together.
| | | | |
| --- | --- | --- | --- |
| model | Brands | Series (hp) | Sales volume |
| SD16TL | Shantui | 160 | 1063 |
| SD16AA | Shantui | 160 | 943 |
| SD22AA | Shantui | 220 | 745 |
| SD16AL | Shantui | 160 | 401 |
| SD32AA | Shantui | 320 | 284 |
| SEM816 | Shangong Machinery | 160 | 263 |
| TY165 | Declarative | 165 | 135 |
| CLGB160C | Liugong | 160 | 116 |
| TS160 | Declarative | 160 | 116 |
| CLGB160CL | Liugong | 160 | 95 |
Bulldozer Sales Top Ten Models in 2017

From the perspective of product structure, 160 horsepower bulldozers are the main sales models. In 2017, the sales volume was 3,437 sets, which accounted for 60.22% of the total sales volume; and the top ten models sold on the market had 7 models with 160 horsepower.
The model with the highest sales volume in 2017 was the Shantui SD16TL wetland bulldozer. The single-model sales exceeded 1,000; followed by Shantui SD16AA standard bulldozer, the sales volume was close to 1,000 units.
In fact, Shantui swept the top five single bulldozers sold in 2017, showing its unassailable leading position.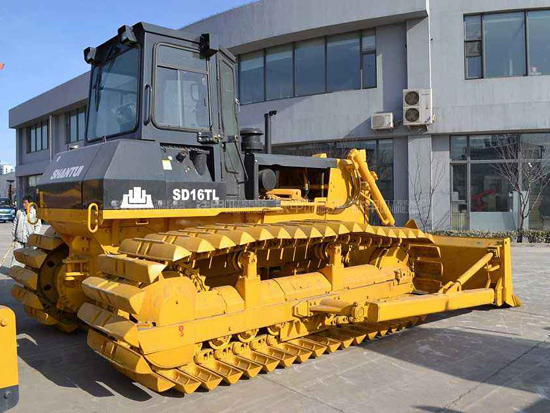 Shantui SD16TL wetland bulldozer

Shantui SD16TL Wetland Dozer is an ideal engineering machine for soft soil, wetland, loach, and marshland. It is developed according to the requirements of wetland and wetland construction operations. Its ultra-wide triangular crawler can effectively prevent the machine from sagging when working in soft soils, wetlands, swamps, and other soft materials. >>>Click to enter the product detail page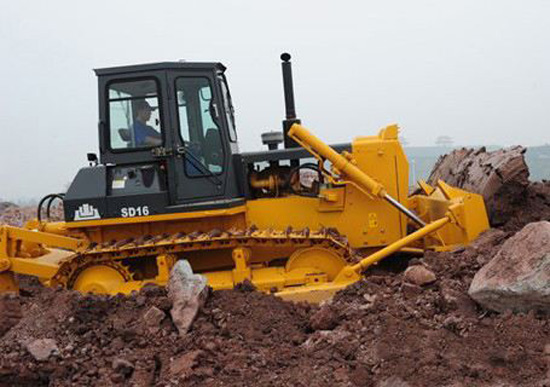 Shantui SD16 standard bulldozer

Shantui SD16AA standard bulldozer has the advantages of high technology content, advanced design and reasonable, powerful power and high production efficiency. It can adapt to more severe operating environment and is easy to maintain and maintain. >>>Click to enter the product detail page

Let's look at several other brands of products: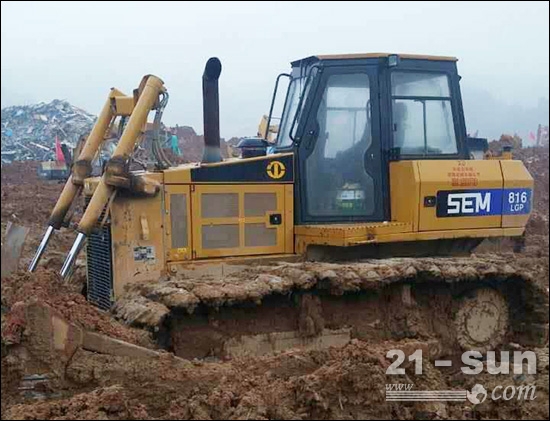 Shangong Machinery SEM816 Bulldozer

Yamagata Machinery SEM816 bulldozer, which is also a 160-horsepower bulldozer, had a total sales volume of 263 units in 2017, ranking sixth in all models.

Yamagata Machinery SEM816 inherits the automatic dual-loop electric control hydrostatic transmission system of Caterpillar's third-generation bulldozers, and its operating efficiency is 30% higher than the same period of last year. The Caterpillar family's most popular SU shovel has a large capacity and is the same as the industry. 26% higher. >>>Click to enter the product detail page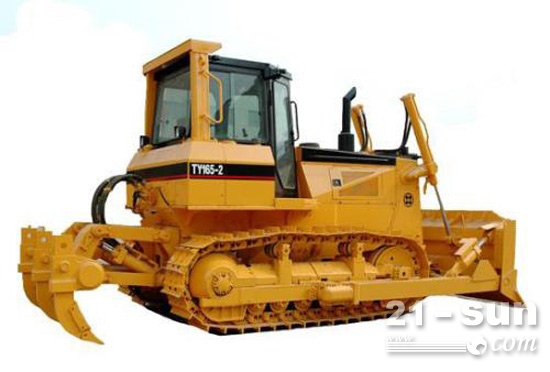 Xuangong TY165 Bulldozer

The Xuangong TY165 bulldozer sold 135 units throughout the year. Its semi-rigid suspension, hydraulic transmission, hydraulic assisted control; high production efficiency, strong ability to pass, light handling, simple structure, easy maintenance, is the ideal machinery for transportation, oil fields, electricity, mining and other earth and stone construction. >>>Click to enter the product detail page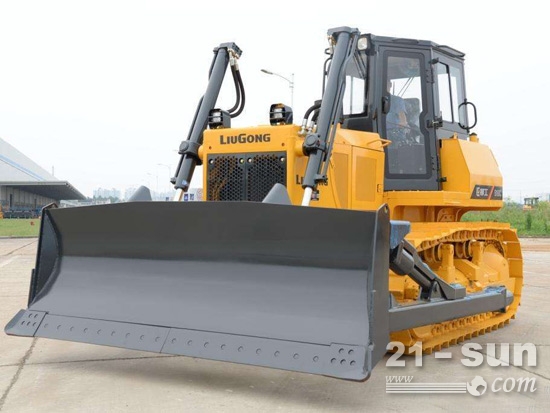 Liugong CLGB160C Bulldozer

Liugong CLGB160C standard bulldozer, the whole operating system design adopts ergonomic principles, and integrates shifting, steering and work device controls on both sides of the driver to improve handling comfort and work efficiency. In 2017, sales were 116 units. >>>Click to enter the product detail page
Related News: Bulldozer Model Sales
Copyright Notice:
This article is China Engineering Machinery Business Network () original, if you need to reprint must be in the form of hyperlinks to indicate the source, is strictly prohibited from any changes in the original text.
Home Appliances Products,Home Appliances Rubber Products,Liquid Silicon Rubber Home Appliances Products,Soft Rubber Home Appliances Products
RKD Outdoor & Water Products Co., Ltd , https://www.rkdsports.com