On August 21, 2018, the listed company Long Hao Technology (603906) issued an announcement: On August 20, 2018, Long Hao held the fifteenth meeting of the second board of directors, deliberating and passing the "About the company to establish a wholly-owned subsidiary in Singapore". The motion.
The announcement stated that in order to expand overseas markets, accelerate the strategic layout of Longsheng Technology's internationalization development, expand the sales share of environmentally friendly fine chemicals such as lubricants and antifreeze in the international market in Southeast Asia, and further strengthen the company's competitiveness in the international market. Long Hao plans to invest 2 million US dollars to set up a wholly-owned subsidiary in Singapore - Long Hao Technology (Singapore) Co., Ltd.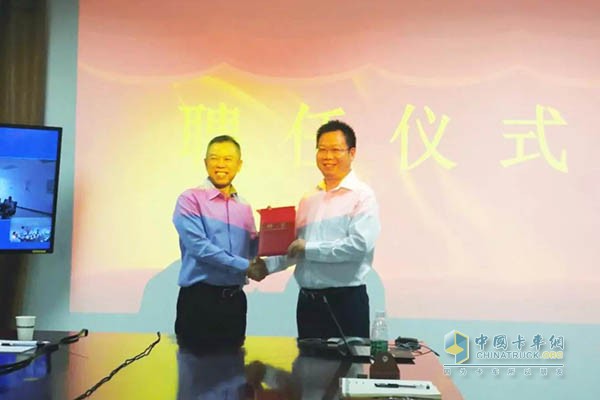 Appointment ceremony
As one of the leading companies in the domestic lubricant industry, the establishment of a wholly-owned subsidiary in Singapore is an important decision made by Long Hao based on the overall consideration of the future international development strategy and the radiation of the Southeast Asian market. To this end, Long Hao specially hired senior technical experts in the lubricant industry, Mr. Feng Yongming, former general manager of Afton's Asia Pacific region, as the head of Long Hao Singapore, Mr. Feng Yongming is a Singaporean national, lubricant for Southeast Asia. The market is very familiar, so he will lead the company in Longyan Singapore, which will help the company to expand the market in Singapore and Southeast Asia and enhance the company's competitiveness in the international market.
It is understood that Mr. Feng Yongming will also serve as the chief scientist of Longyi Technology and the dean of Longyan Lubrication Research Institute. Feng Yongming will join Longjing and will play an important role in the future R&D innovation and product upgrade of Longyan Lubricants. The driving force.
Reading volume: Source: Lung Poon lubricants Author: Zebian
We can supply the perkins engine/Perkins Generator with different brand alternator,it can be silent type Diesel Generator Set and open type diesel generator set . The frequency is with 50HZ or 60hz depend on the country . we can supply the diesel generator set with 50HZ also with 60HZ .
Now we are recognized as a rapidly growing company that cares about the customes expectation constantly.
The engine is am internationally inspired supplier of wide ranges pf diesel engines in China , we have benn delivering great value ,through superior quality and reliable performance ., to meet diverse requirements in the field of diesel generator , marine , agricaultural equipments and construction applications etc.
Perkins Diesel Generator Set, Water Cooled Diesel Generator Set,Perkins Generator
Shijiazhuang Houfeng Trading Co.,Ltd , https://www.hfdieselengine.com