On the 9th, in the factory building of Haofeng Valve Group in Nangang Industrial Park in Huanggang, the production line is running at full capacity. The reporter saw on the spot that after each blank valve is made, the instrument will automatically detect whether the relevant chemical composition is up to standard. Qualified for the next step. "These products are exported to Germany, and the quality requirements are very high." Dai Yuanlin, chairman of the group, said that if the relevant indicators do not reach the standard, the valve will rust for a period of time and it will not be able to withstand high temperatures and resist corrosion. A new product shipped to Germany was detected as unqualified and equivalent to being scrapped, because the freight is higher than the price of the product.
Fengfeng Valve was established in 2008, initially producing precision components. In 2013, Germany's top three valve distributor, German Veritas, sought a partner in China and put forward two requirements: having an independent R&D center and foundry, and having independent independent intellectual property rights. "The valve factories in the country are mainly concentrated in Jiangsu and Zhejiang, and their industrial advantages are very obvious." To "win the bid," Dai Yuanlin decided to use the talent advantages of Hubei to strengthen scientific research. The company recruited nearly 20 technicians from universities and coastal companies and sent them to Germany for half a year. , And invited German experts to the company to lecture. Through one year's efforts, the company has successively obtained technical patents from China, the United States, and Germany, becoming one of the three major suppliers of the company in China.
Dai Yuanlin said that German customers have very high quality requirements, such as valve thickness and other technical parameters, which are more than three times more accurate than domestic ones. This high standard lays a solid foundation for the opening of the domestic and foreign markets for Haofeng Valve.
At the beginning of last year, a large oil company in Ningxia invited bids for the 2015-2017 valve purchase plan, and the three-phase purchase amount exceeded RMB 600 million, drawing more than 20 valve companies across the country to compete. However, after nearly one year of product trials and comparisons, Haofeng Valve won the bid with excellent results.
In the international market, Qifeng Valve emerged and began to compete with internationally renowned companies. At the end of last year, when bidding in Iran, the company beat a well-known German valve manufacturer.
In 2015, the sales of Haofeng Valve exceeded 200 million yuan, of which exports accounted for more than 60%, an increase of 20% over the same period last year. In the first quarter of this year, the company's orders were saturated and the production plan was scheduled for July. "From learning German technology to defeating German companies, Haofeng Valve has taken a step-by-step approach to the forefront of technology." Dai Yuanlin lamented that compared with Germany's top end-valve technology, there is still a large gap in China's technology. At present, in the domestic high-end valve applications, almost monopolized by foreign products. "In the future, Haofeng Valve will follow the international trend of one-valve, multi-use, and automation applications." Dai Yuanlin explained that a multi-purpose valve means that a valve can be used in natural gas, petroleum, water conservancy, etc. The field is designed and produced independently; the automation application is the control button in the control room, which is 10 meters away from the person. The valve is automatically opened and closed, and no manual operation is required. He said that in the future, there will be huge room for the transformation and upgrading of China's valve market, and Hubei alone will reach 1 billion yuan. The company plans to expand its plant this year and accelerate its expansion into high-end intelligent valves.
Yanmar Diesel Engine
Yanmar Diesel engine Application Widly Use for Hydraulic Excavator , Agricultural Machinery, Marine , Construction , Generators Engines
1. Vertical water-cooled diesel engine
TNV SERIES
2TNV70, 3TNV70, 3TNV76, 3TNV82A, 3TNV84T, 3TNV88, 4TNV84T, 4TNV88, 4TNV94L, 4TNV98, 4TNV98T, 4TNV106, 4TNV106T
TNE SERIES
4TNE92-HRJ, 4TNE98-BQFLC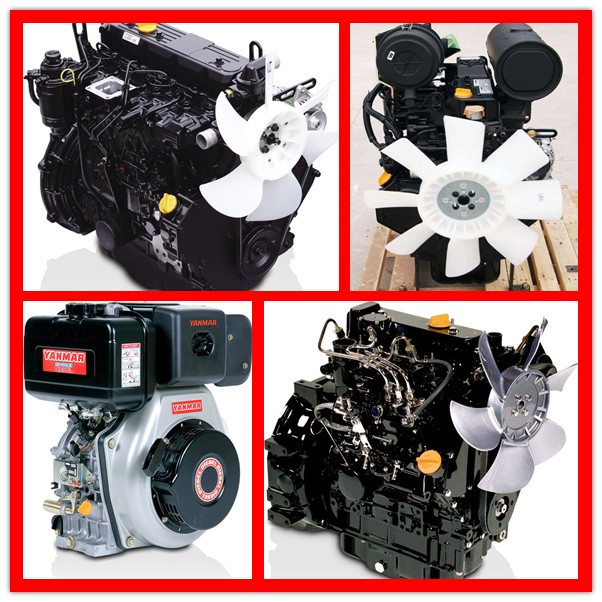 Yanmar 4TNV94L Diesel Engine for Hydraulic Excavator
2. 4TNV98T -SYU Yanmar engine for Yuchai Excavator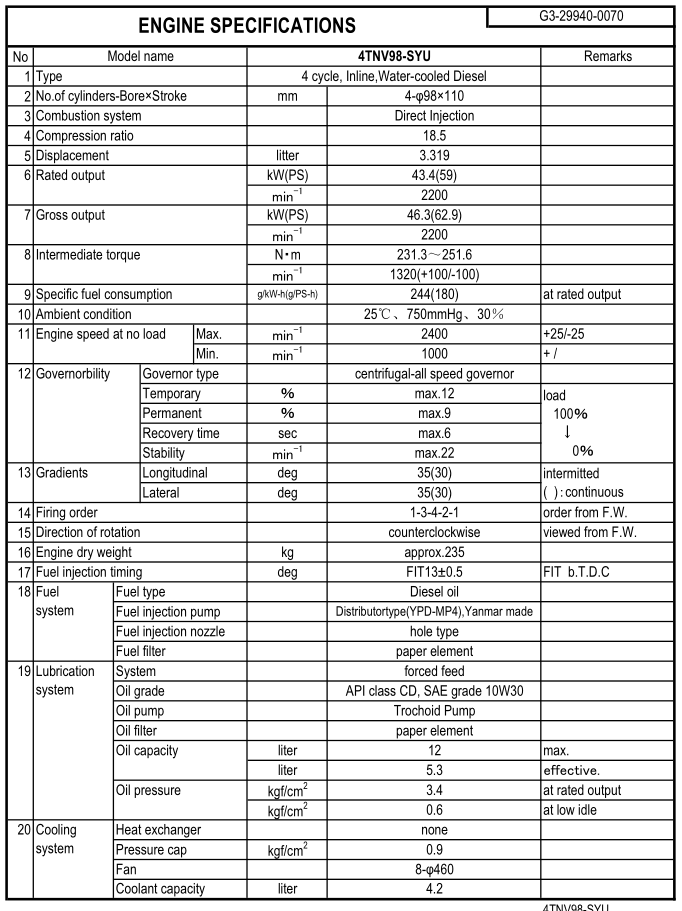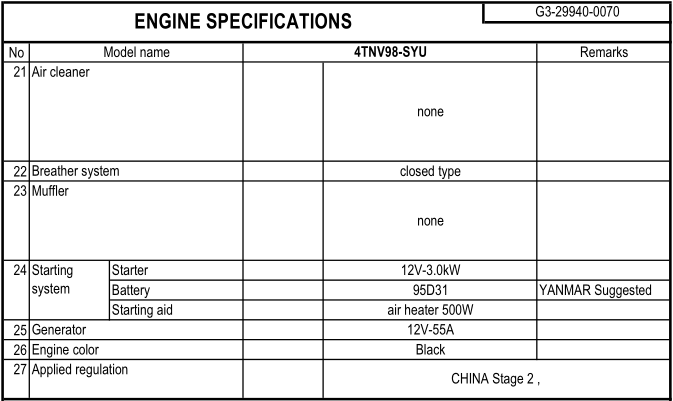 Yanmar 4TNV98T-SYU Engine Specifications Data
3. Our Advantages
We can Provide Genuine Yanmar engine and OEM Engine spare parts, All kind of Package That you required , Many Engine Parts we can supplied Replacement and Reproducting Engine parts . Do not hesitate to Contact us !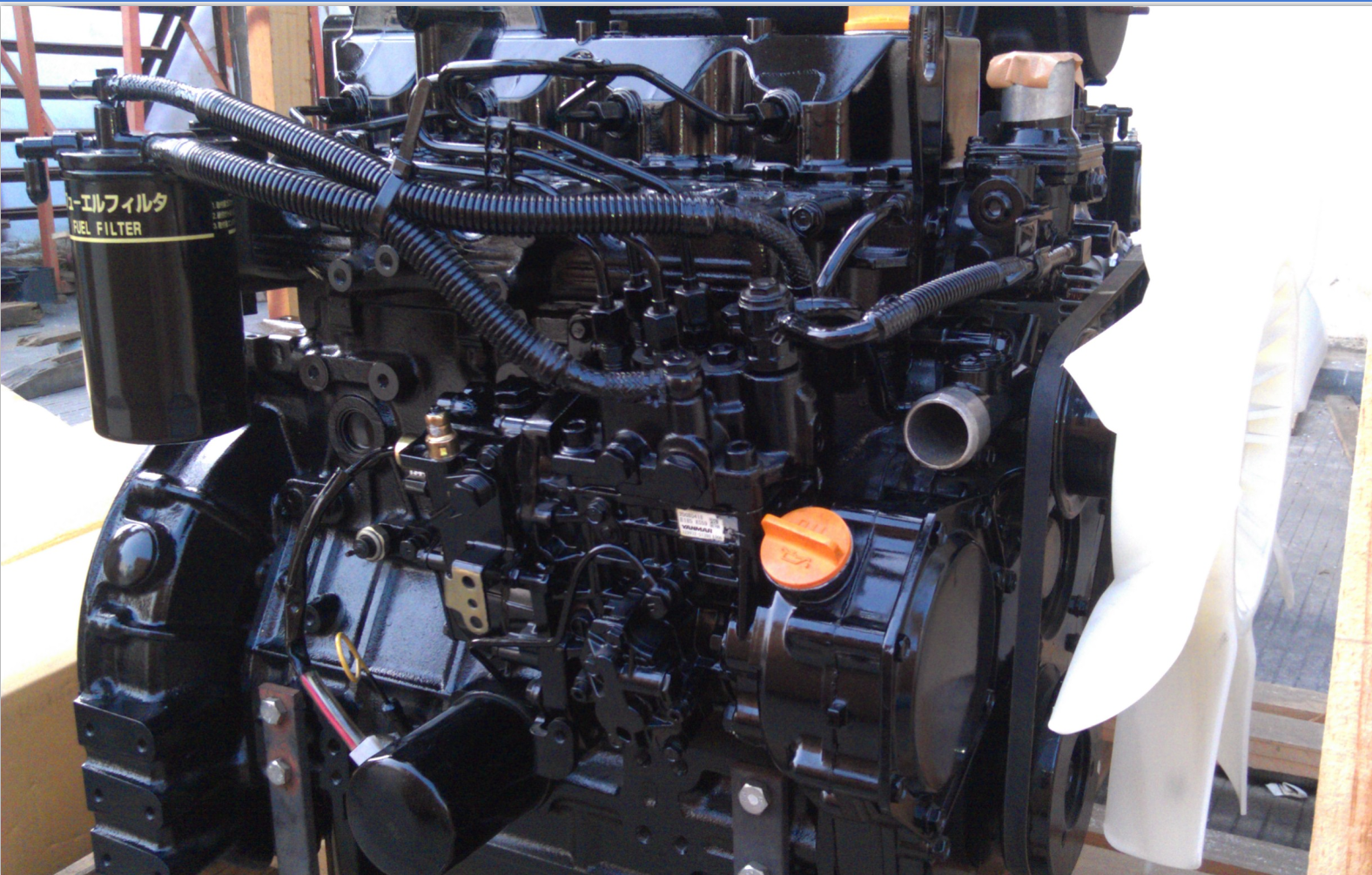 Yanmar 4TNV94L Engine Assy for Hydraulic Excavator
Diesel Engines brand we can supplied
Diesel Engines: Cummins Diesel Engine, Weichai Diesel Engine, Shangchai Diesel Engine, Komatsu Diesel Engine, Yanmar Diesel Engine .

Yanmar Diesel Engine
Yanmar Diesel Engine,Yanmar Excavators,Yanmar Diesel,Marine Diesel Engine Yanmar
Jining Kunpeng Construction Machinery Equipment Co., Ltd , https://www.excavatorenginepart.com