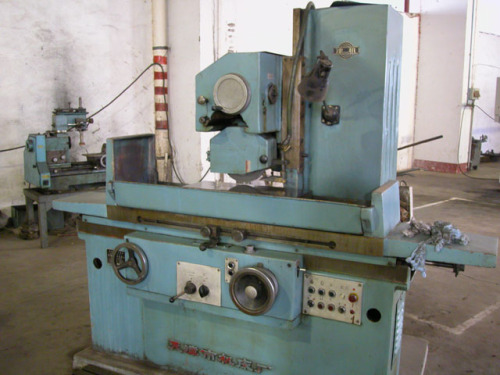 In order to implement the national guidelines for energy conservation, material saving, and environmental protection, the machine tool industry has actively implemented green manufacturing to promote the harmonious development of people and the environment in development strategies and plans. Currently, the research work that the machine tool has carried out mainly includes: research on green design technology of machine tools, research on reconfigurable machine tools, research on life cycle development technology of machine tools, research on cleaner production technology of machine tool companies, research on and improvement of energy-saving technologies of numerical control machine tools Accuracy and performance of CNC machine tools, thereby improving the precision of parts blank machining, reducing the development of materials consumption research.
Adjust the structural change and development mode, eliminate backwardness, and suppress excess production capacity. To achieve the transformation from a manufacturing country to a manufacturing powerhouse, we must have a development strategy. Whether it is the development of the industry or the progress of the enterprise, it is necessary to formulate a strategic development plan, complete the task of structural adjustment and change the mode of development, and strive for sound and rapid development. Through the efforts of the entire industry, we have cultivated a group of large and powerful enterprises and a group of small and specialized small giant-type enterprises to improve the core competitiveness of the industry.
Intensify independent innovation and investment in scientific research.
Actively explore new ways of production, learning, research, and joint research. Technology and talents can be introduced into the development of the brain, and the development of medium and high-end products should be actively pursued. The focus of abrasives is the development of deep-processed products. Meet the needs of the rapidly growing photovoltaic industry and engineering ceramics and advanced refractories markets.
Promote green manufacturing. Green manufacturing refers to the modern manufacturing model that comprehensively considers environmental impact and resource efficiency under the premise of ensuring product functionality, quality, and cost. It is the development trend of the 21st century machinery manufacturing industry, and it is an important way to achieve a resource and energy efficient recycling application and minimize environmental impact, and establish a resource-saving and environment-friendly type.
Green manufacturing includes energy saving and emission reduction. This work is a prominent issue in the abrasive industry. Although the abrasive industry has not been included in the category of "two high and one capital" industry, the National Development and Reform Commission has explicitly included abrasive smelting. The limited industries have set the bottom line for the survival of enterprises. Enterprises must learn new technologies and new processes such as energy-saving and emission reduction, develop circular economy, and fully implement green manufacturing.
Elbow,bend equal /reduce tee,concentric/eccentric reducer , cap,flange
Size
Seamless(SMLS) Elbows : 1/2"-24" ,DN15-DN600
Butt Welded Elbows (seam) :24"-72",DN600-DN1800
Type
LR 30,45,60,90,180 degree SR 30,45,60,90,180 degree
1.0D, 1.5D, 2.0D, 2.5D, 3D,4D,5D,6D,7D-40D.
Thickness
SCH10,SCH20,SCH30,STD SCH40, SCH60, XS, SCH80., SCH100, SCH120, SCH140, SCH160, XXS
Standard
ASME,ANSI B16.9;
DIN2605,2615,2616,2617,
JIS B2311 ,2312,2313;
EN 10253-1 ,EN 10253-2
Material
ASTM
Carbon steel(ASTM A234WPB,,A234WPC,A420WPL6.
Stainless steel(ASTM A403 WP304,304L,316,316L,321. 1Cr18Ni9Ti, 00Cr19Ni10,00Cr17Ni14Mo2, ect.)
Alloy Steel:A234WP12,A234WP11,A234WP22,A234WP5,
A420WPL6,A420WPL3
DIN
Carbon steel:St37.0,St35.8,St45.8
Stainless steel:1.4301,1.4306,1.4401,1.4571
Alloy steel:1.7335,1.7380,1.0488(1.0566)
JIS
Carbon steel:PG370,PT410
Stainless steel:SUS304,SUS304L,SUS316,SUS316L,SUS321
Alloy steel:PA22,PA23,PA24,PA25,PL380
GB
10#,20#,20G,23g,20R,Q235,16Mn, 16MnR,1Cr5Mo,
12CrMo, 12CrMoG, 12Cr1Mo
Pipe Bends, Elbow Fittings, Cross Fittings, Thread Pipe Fittings
Cangzhou Weiheng Pipe Industry Co.,Ltd , http://www.czweiheng.com