Automotive-related companies in the world's top 500 companies account for a considerable proportion each year. Of course, well-known car companies like Toyota and Volkswagen are familiar. But they can't afford the auto industry's mass in the global economy, and component suppliers are often the "mainstay" of the industry.
Today, Xiaobian gives you a list of the world's top 10 auto parts suppliers, many of which are among the world's top 500 companies!
Robert Bosch - Germany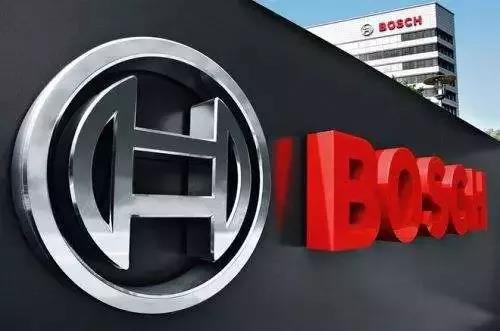 Bosch is the world's largest supplier of auto parts. In 2017, the world's top 500 companies ranked 76th, which can be said to be the pillar enterprises of the German auto industry.
The revenue of Bosch passenger car parts only accounts for about half of its total revenue. In 2017, revenues reached 787 billion euros, of which the automotive business reached 47.4 billion euros, a year-on-year increase of 7.8%. R&D costs are 7.5 billion euros, accounting for about 10% of sales.
Passenger car field
Bosch mainly produces batteries, filters, spark plugs, brake products, sensors, gasoline and diesel systems, starters and generators. The ESP body stabilization system widely used in China, most of which comes from Bosch's domestic factories, such as Bosch Suzhou. United Automotive Electronics.
Autopilot technology
Bosch is working with Daimler to launch a fully automated driving and driverless system for urban roads. The main goal of the project is to make autonomous driving on urban roads a reality in the early 2020s.
New energy field and efficient powertrain system
Bosch is actively deploying new energy fields and efficient powertrain systems in China. In March of this year, Bosch Automotive Systems (Wuxi) Co., Ltd. officially laid the foundation, the world's first battery industrialization project - the 48V battery project for vehicles started construction simultaneously.
other
The Bosch Group will continue to develop hydrogen fuel cell technology in the automotive sector, continue to tap the potential of internal combustion engines and strengthen the development of autonomous driving and driving assistance technologies. Bosch expects that in 2030, fuel cells will be the mainstream solution in the field of automotive powertrains.
ZF - Germany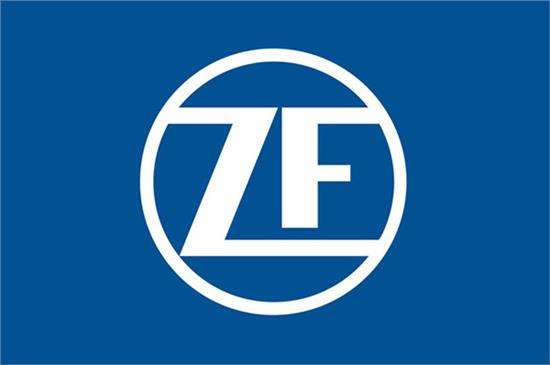 The Effort Group is an industry leader in automotive active safety systems, transmission and chassis components. In 2017, the world's top 500 companies ranked 263. We are generally referred to as "ZF".
Unlike Bosch, which is blended with anything, ZF is best known for producing gearboxes. Including: vertical 8AT for BMW/Audi; Jeep, Land Rover, and Honda used by Honda.
In 2015, ZF further consolidated its status as a world auto parts giant by completing its acquisition of TRW.
In 2017, ZF's R&D expenditure was 2.2 billion euros, an increase of about 15% compared to 2016.
This year, it is worth mentioning that the Group's global R&D investment will exceed 2 billion euros for the development of advanced electric drive products, transmission hybrid technology, vehicle safety systems and autonomous driving technology. In other words, the proportion of the Group's research and development expenditure in the budget will increase from 6.1% to about 6.5% this year.
At the same time, ZF will continue its investment in real estate, factories and equipment (investment of 1.4 billion euros in 2017), including plans to build two plants that produce electric drive components.
Continental Group - Germany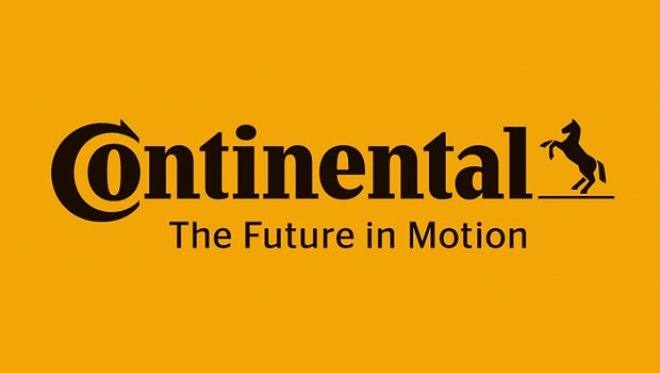 To the mainland of Germany, everyone may not be familiar with it, but when it comes to horse tires, I don't think anyone knows. Horse tires are continental tires. The German mainland ranked 213 among the world's top 500 companies in 2017.
Global sales of brake calipers, safety electronics, in-vehicle intelligent communication systems, automotive instrumentation and fuel supply systems;
Electronic brake systems and brake boosters are the second largest in the world.
In addition to tires, the entire group involves many areas of the automotive industry, including: brake systems, engine injection systems, ESP, etc...
Following the acquisition of Siemens VDO by Continental Group, its automotive electronics-drive recorders, sensors and control systems have become important products of the company and currently rank first in the world.
In the field of automation and autonomous driving, market demand for cameras, radars and lidar sensors is increasing both in the current primary stage and in the future of fully automated driving. Since 1999, Continental has produced a total of approximately 60 million ADAS sensors.
Magna - Canada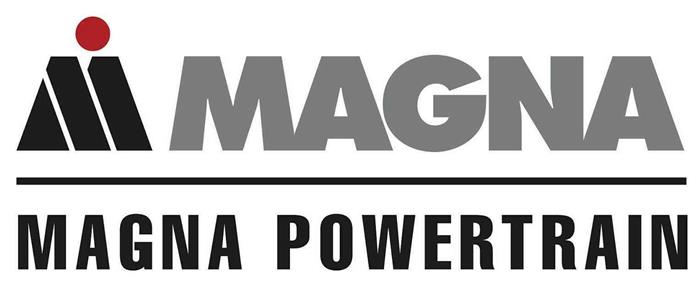 Magna ranks 209th among the world's top 500 companies in 2017 and is the world's most diversified auto parts supplier. There are 335 manufacturing plants and 96 product development, engineering and sales centers in 28 countries with more than 168,000 employees.
Magna products are very rich, ranging from interior and exterior to powertrains, from mechanical parts to material parts to electronic parts. When it comes to all aspects of the car, it is almost possible to use a part of the car to produce a car. This is the breadth that many first-line car companies can't do!
In autonomous vehicles (such as Geely, Chery, Jianghuai, etc.), the Getrag dual-clutch gearbox is widely used. After Magna acquired Getrag, the 7DCT300 dual-clutch transmission fully matches the BMW Group's high-yield transverse engine platform ( The UKL) model helps to achieve energy saving and emission reduction and improve vehicle driving performance.
On April 26, 2018, Magna announced that it has established a joint venture with Beijing Hainachuan Auto Parts Co., Ltd. to establish a production module in Beijing, and cooperated with Innoviz, a strategic investment partner in August last year, for the BMW Group. Solid state lidar technology is available on multiple vehicle platforms.
Magna has been developing and manufacturing advanced driver assistance systems (ADAS) products for automotive manufacturers for more than 15 years. In August 2017, Magna introduced the MAX4-, a highly integrated, customized and scalable self-driving platform for L4-class autonomous driving for urban roads and highways.
Aisin Seiki - Japan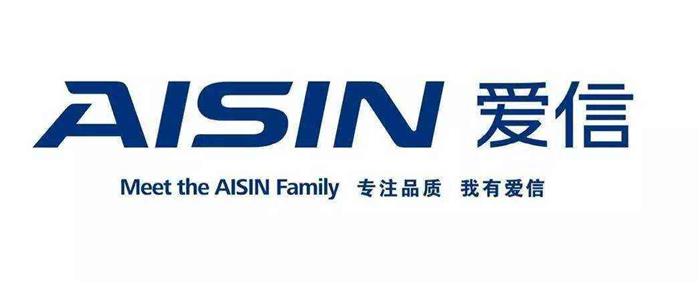 About Aisin, the most familiar ones are the horizontal 6AT gearboxes that are widely used in Japanese, French, German, and autonomous vehicles.
As a component supplier to Toyota Holdings, Aisin Seiki itself can rank 324th among the world's top 500 companies in 2017.
In addition to the 6AT we are familiar with, most of the CVTs used in Japanese cars have Aisin parts. In addition, Camry's horizontal 8AT, Crown's vertical 8AT, and Prado's vertical 6AT are also works of Aisin. .
Latest News
Recently, according to foreign media reports, Aisin Group discovered a method to develop a motor hybrid system with automatic gearbox at the lowest cost, and designed a single-motor hybrid system to accommodate the torque converter in the gearbox assembly. s position.
The unit will initially be used in front-wheel-drive vehicles equipped with an 8-speed automatic transmission.
Aisin is currently offering 8 of Europe's leading automakers, including BMW, Mini, Opel, Peugeot, Volkswagen and Volvo Cars, through Aisin AW. Speed ​​gearbox.
Nais Fuji, executive vice president of Aisin Seiki, revealed in an interview that the new hybrid model will gradually replace the company's 8-speed gearbox.
By 2025, the new hybrid model will account for about 10% of total transmission sales (except manual transmissions) and is expected to grow to nearly 15 million units.
Single motor hybrid system, Aisin mixed
Denso - Japan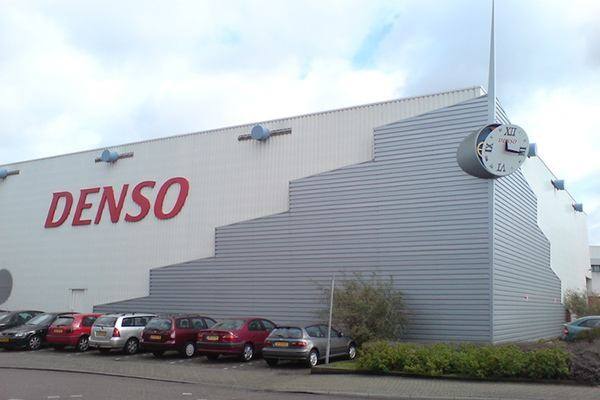 Denso, Japan's largest supplier of auto parts. At first, it was a supplier of parts and components of Toyota Motor, and later became a subsidiary of the Toyota Group. In 2017, the world's top 500 companies ranked 236.
Although the popularity in China is not as good as Aisin, the volume is bigger than Aisin. Including: air-conditioning equipment, electronic control products, radiators, spark plugs, instrument clusters, filters, industrial robots, telecommunications products and information processing equipment, Denso has a total of 21 products ranked first in the world.
Latest News
On May 15 this year, Denso released a new safety product - a rear-mounted driver status monitor. The product can be retrofitted to existing vehicles and is expected to reduce traffic accidents in commercial vehicles such as trucks and buses.
This driver status monitor can identify the driver's face through the camera inside the car. If the driver is found to have inattention, doze, and improper driving posture, a beep will be issued to alert him.
Auto parts, electric equipment
The new product utilizes FotoNation's facial image recognition technology and neural network technology to effectively increase the recognition points of facial features, thereby significantly improving the detection accuracy of the driving state and the resistance change of the facial organs when covered by objects such as masks and sunglasses.
Hyundai Mobis - South Korea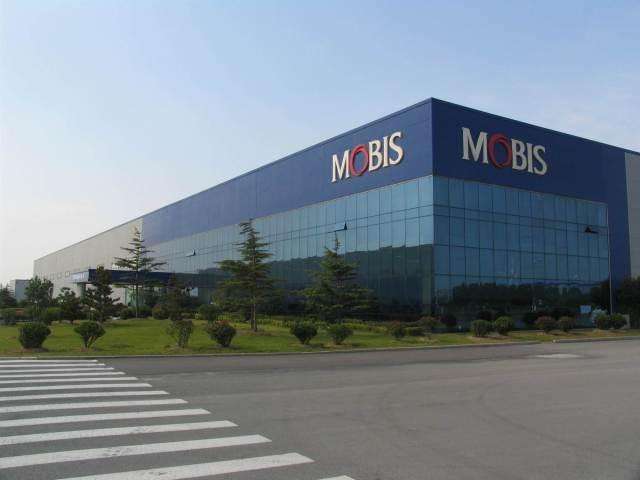 Hyundai Mobis is mainly supplying parts for Hyundai Kia's automotive products. To be precise, MOBIS is a wholly-owned subsidiary of Hyundai Kia Group.
As the biggest reliance on Korean cars, MOBIS also has a business breadth of Magna, which is a key factor for Korean cars to go global. It ranks 323 in the world's top 500 companies in 2017, compared to Japan. Aisin Seiki is still one taller.
At present, Hyundai's 6AT gearbox is a work of MOBIS, including Sonata, Shengda, K5, etc., which mainly matches the 2.0T engine, while the 1.6T engine matches the dual-clutch gearbox, also from MOBIS. Its factory is in Yancheng, Jiangsu.
Faurecia - France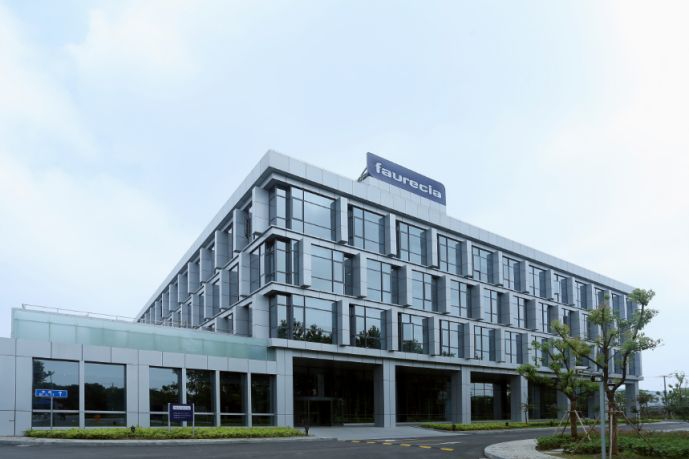 Faurecia is a French auto parts company with world-leading positions in car seats, emission control technology systems, automotive interiors and exteriors.
In 2017, Faurecia (China) Investment Co., Ltd. and BYD Holdings subsidiary BYD Auto Industry Co., Ltd. established Shenzhen Faurecia Auto Parts Co., Ltd. In addition, Faurecia (China) also signed a joint venture agreement with Wuling Industrial to form a joint venture company. In Europe, Faurecia also set up a seating project with the Volkswagen Group.
This year, Faurecia received a new order from the BMW Group, which will provide seats for the BMW Group's 6 million vehicles. It is the largest order in the history of Faurecia.
It is reported that the order includes a just-in-time seat assembly for seven models and a seat frame for 10 models including the Mini and BMW 2 Series.
In a statement, Faurecia said that it has provided a timely production of seat assemblies for BMW vehicles, but new orders have added frames, seat covers and foam.
Lear-United States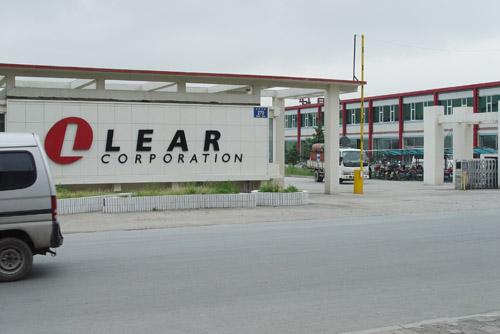 As a global supplier of car seats and electrical systems, Lear's sales in 2017 reached 17.05 billion euros and net profit was 1.094 billion euros.
In terms of car seats, Lear has introduced 145 new products, 70% of which are used in high-consumption crossovers, SUVs and pickups.
In terms of electronic systems, Lear has introduced 160 new products, including the industry's most advanced networked gateway modules.
Lear has a unique seat and electronic system product development capability, coupled with the continuous integration of these two departments, laying a good foundation for future growth.
Valeo - France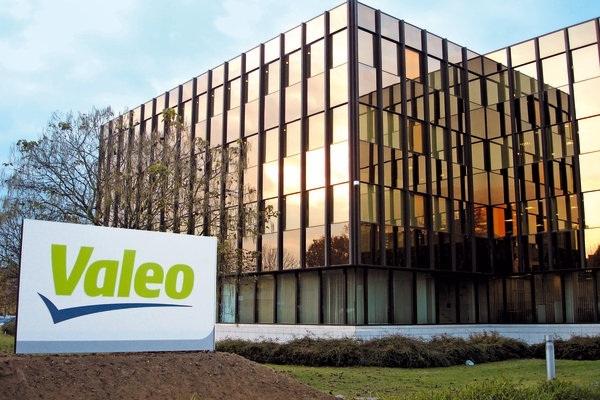 The Valeo Group is an independent industrial group focused on the design, production and sale of automotive components. As a leader in the field of autonomous driving, Valeo has the most comprehensive sensor portfolio on the market.
On June 22, 2017, the new energy vehicle drive motor project jointly invested by the world's top 500 companies Siemens and the world famous auto parts company Valeo was signed and settled in Changshu National High-tech Industrial Development Zone.
After the project is put into production, it will produce 700,000 sets of high-performance drive motors and 400,000 sets of car inverters annually, with annual sales of 10 billion yuan. The products are mainly supplied to domestic major automobile host manufacturers to meet the growing market demand for new energy passenger vehicles.
high
pressure
washer
is
a
machine
that
rushes
a
surface
by
using
a
power
plant
to
generate
high-pressure
water
from
a
high-pressure
piston
pump.
It
can
peel
off
the
dirt
and
wash
it
away
to
clean
the
surface.
Because
it
uses
high-pressure
water
column
to
clean
dirt,
high-pressure
cleaning
is
also
recognized
as
one
of
the
most
scientific,
economic
and
environmentally
friendly
cleaning
methods
in
the
world.
Can
be
divided
into
cold
water
high
pressure
cleaner,
hot
water
high
pressure
cleaner,
motor
driven
high
pressure
cleaner,
gasoline
engine
driven
high
pressure
cleaner.
The
difference
between
the
two
is
that
the
hot
water
washer
adds
a
heating
device
to
heat
the
water
using
a
combustion
cylinder
or
an
electric
heating
device.
However,
hot
water
washing
machines
are
expensive
and
costly
to
operate
(because
diesel
or
electricity
is
used
to
heat
water),
but
many
professional
customers
will
choose
hot
water
washing
machines.
According
to
the
drive
engine,
there
is
electrical
high
pressure
cleaner
,
gasoline
high
pressure
cleaner
and
the
diesel
driven
washer
.
As
the
name
implies,
all
three
washing
machines
are
equipped
with
high-pressure
pumps,
which
are
completely
portable
and
lightly
moved.
They
are
connected
to
a
motor,
a
gasoline
engine
or
a
diesel
engine,
respectively,
thereby
driving
the
high-pressure
pump
to
operate.
The
advantage
of
a
gasoline
engine
driven
high
pressure
cleaner
and
a
diesel
driven
washer
is
that
they
can
work
in
the
field
without
the
need
for
a
power
source.
Industrial
high-pressure
cleaners
are
divided
into
three
categories
according
to
their
use,
household
washer,
commercial
washer
and
industrial
washer.
First,
the
home
use
high-pressure
washing
machine,
customer
need
it
portable,
flexible,
easy
to
operate.
Second,
the
commercial
high-pressure
cleaner,
which
has
higher
requirements
on
parameters
and
frequency
of
use.
Hot Water High Pressure Cleaner application
1. Food processing plants, food processing machinery, kitchen cleaning of hotels and restaurants, etc. 2. Building exterior walls, floors, baths, swimming pools, doors, windows, floors, toilets, oil stains, and corners that are difficult to clean. 3. Cleaning and maintenance of various motor vehicles, engineering vehicles, construction machinery and agricultural machinery supporting products, such as washing cars, bulldozers, concrete mixers, tractors, etc. It is an ideal cleaning tool for cleaning cars and motorcycles for personal and small vehicle maintenance units. 4, more than 500bar high pressure cleaner can carry out concrete chiseling, higher pressure high pressure cleaner can even cut and cut out various grades of concrete.

Hot Water High Pressure Washer
Hot Water High Pressure Washer,Hot Water Pressure Washer,Hot Water High Pressure Cleaner,Hot Water Pressure Cleaner
HARBIN QIAN FAN XI FENG MACHINERY CO.LTD , https://www.waterjetwamit.com